The George W. Coleman Service Award
Honoring Judge Rudolph Kass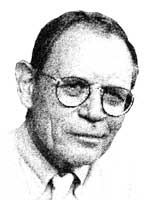 Wednesday, November 18
Offices of Brown Rudnick
One Financial Center, 18th Floor
Doors open at 7:30 am, Program begins at 8:00 am.
The staff and Board of Directors of the Ford Hall Forum is proud to honor Judge Rudolph Kass for his extraordinary contributions to the Forum, to free speech, and to the Greater Boston community.
Judge Kass has long served our community in the courts, in the classroom, and on a number of nonprofit boards. He began his legal career in the Boston law firm, Brown, Rudnick, Freed & Gesmer (now Brown Rudnick), then was appointed as associate justice of the Massachusetts Appeals Court, where he served from 1979 to 2003. He has served on a number of nonprofit boards, including the Cambridge Center for Adult Education, the Jewish Community Housing for the Elderly, and the Brigham and Women's Hospital. Today, he continues to practice law with The Mediation Group and teaches at Boston College Law School. He has been an active Ford Hall Forum Board Member for over 30 years.

Featuring guest speaker Judge Christopher Armstrong, Of Counsel at Dwyer & Collera, LLP, Former Chief Justice of the Massachusetts Appeals Court.
Tickets are $75 each.  Sponsorships start at $100.
Click here to register.